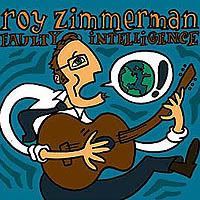 Roy Zimmerman
. To be honest, he's not someone who I know a lot about. But if Mr. Bawdy Songs (cum "Voices In The Wind"), Oscar Brand, himself, recently devoted an entire radio program to Zimmerman's music, then Zimmerman can't be half bad. Especially since Zimmerman is brave enough to ask the musical question,
What If the Beatles Were Irish?
So, force upon yourself, if you will, Zimmerman's unapologetic songbook of liberal umbrage, regime-rocking anthems and over-educated word play. You'll feel inspired by his songs, and
they're all available at his YouTube channel
.